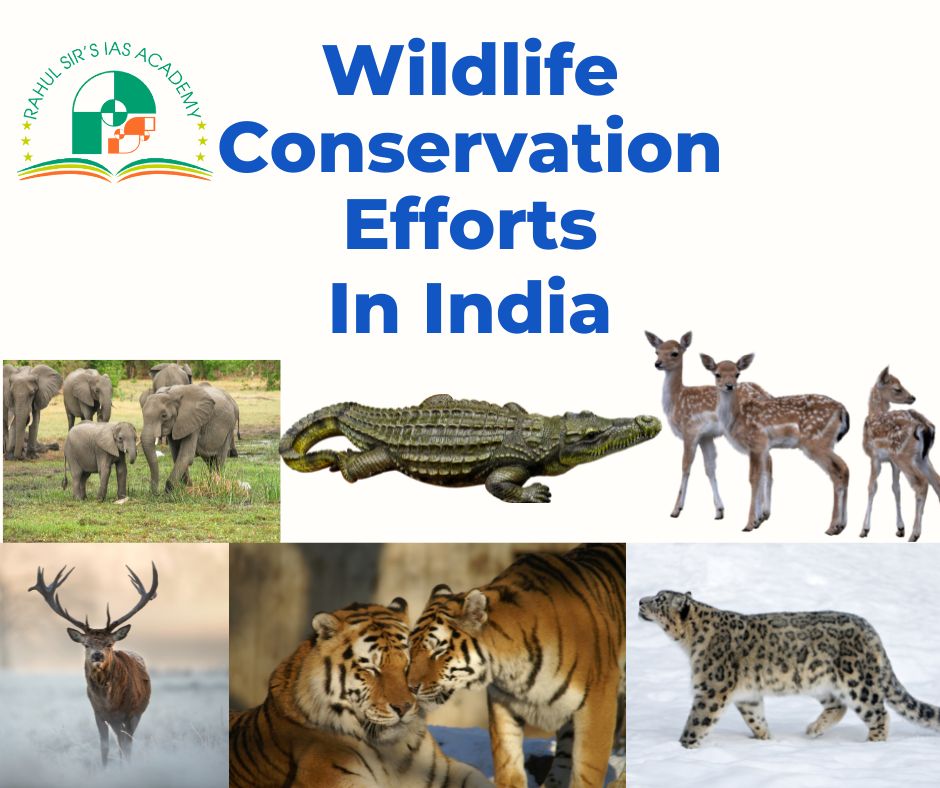 What are the wildlife conservation efforts in India?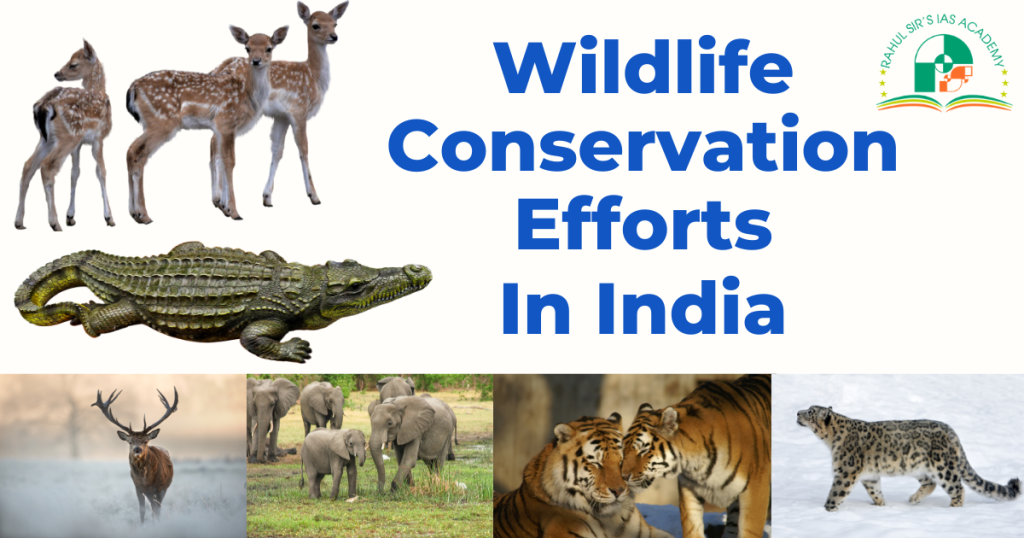 Constitutional Provisions & Wildlife Conservation Efforts In India
Since independence, wildlife conservation efforts in India have been commensurate with the constitution of India as well as international conventions. Article 48, under the Directive Principles of State policy of the Constitution of India puts an obligation on the state to protect, safeguard and work for the improvement of forests and wildlife in the country. Article 51(g), of the constitution of India provides for a fundamental duty which guarantees the protection of wildlife and compassion for living creatures. Moreover the subjects relating to the protection of wildlife are mentioned under the concurrent list, which means both the parliament and the state legislative assemblies are empowered to make laws on this subject.
International Conventions and NGOs (Wildlife conservation efforts in India)
Similarly, wildlife conservation efforts in India have also been initiated by international conventions. India is signatory to international conventions like 'The convention on International Trade in Endangered Species of Wild Flora and Fauna' (popularly known as CITES). The international agreements signed under this convention categorized various species that are to be conserved. 1992 Convention on Biological Diversity (CBD) is also involved in this. Apart from this numerous NGOs like World Wildlife Fund, Nature Conservancy and Conservation International are also are also assisting the wildlife conservation efforts in India.
But one year before the signing of this international agreement, Parliament of India had enacted the 'Wildlife Protection Act' in 1972. This act provided for a comprehensive definition of wildlife. Under Section 2(37) of the Wildlife Protection Act, 1972 wildlife is defined as 'any animal, either aquatic or territorial, and vegetation that constitutes our natural habitat'. Thus, wildlife includes flora as well as fauna. This is contrary to the general belief that wildlife includes only wild animals. In this article we shall probe into the wildlife conservation efforts in India in terms of flora as well as fauna.
Threats to wildlife
Habitat destruction
Deforestation
Over exploitation
Poaching
Culling
Pollution
Climate Change
[Also Read: The Controls Affecting The Climate Of India]
Wildlife conservation efforts in India – Fauna
Today many of the animal species are threatened by developmental activities , such as deforestation pollution, and by illegal poaching activities. Various efforts have been initiated to address this issue by creating a network of wild-life sanctuaries and national parks. A national park is a large area of several ecosystems where plant and animal species, geomorphological sites and habitats for special scientific education and recreation are preserved. A wildlife sanctuary is dedicated to protect the wildlife and concerned species. On the other hand biosphere reserves are created to conserve biological diversity and genetic integrity of plants, animals and micro-organism in their totality. Today in India there are 89 National parks and 482 wild life sanctuaries, with a total area of 4.06 million hectare and 11.54 million hectare respectively.
Under the efforts of conservation of wild life, the government of India passed the Wild Life ( protection) Act, 1972. In order to give effect to this act many species specific projects were launched in the past five decades which can be seen as: project tiger, project Elephant, crocodile project, brow Antlered deer project, Rhinoceros project, Gir Lion project, Project Snow Leopard, Project Hangul, UNDP Sea Turtle Project.
Project Tiger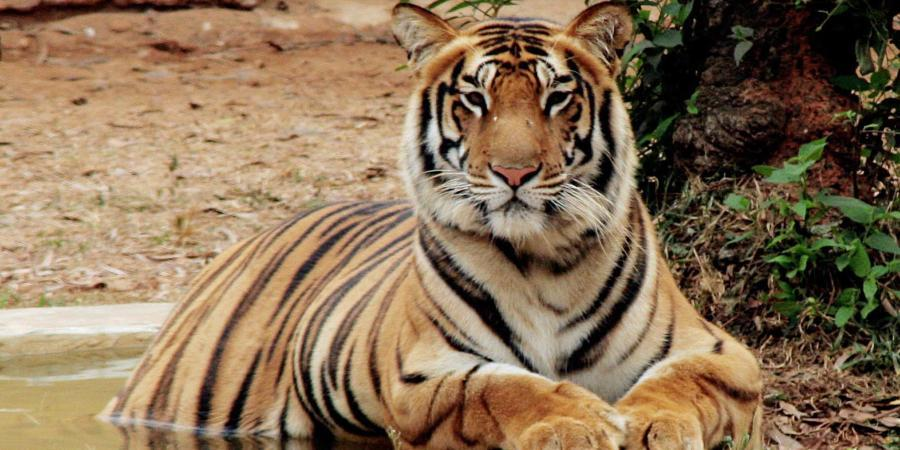 In response to the alarming decrease in the population of wild tigers, the tiger project was initiated in the country in 1973. The tiger census conducted in 1972 revealed that large scale urbanization and development activities resulted in deforestation and loss of habitat for the tigers. The Project Tiger was launched in 1973 at the Palamau Tiger Reserve, Ranthambore National Park, Rajasthan, Jim Corbett National Park, Uttarakhand and 6 more national parks by the Ministry of Environment Forest and Climate Change.
The project is a big success in terms of increasing the tiger population in India. In 1973 the project started with 9 tiger reserves having a total population of 269 tigers. In 2006 the number of tiger reserves increased to 27 with more than 1000 tigers. It was at this time that the National Tiger Conservation Authority was set up under Section 38 of the Wildlife Protection Act in 2005. This gave a further impetus to Project Tiger. Presently there are 47 tiger reserves spread across 17 regions with more than 2000 tigers. It can be conveniently said that Project Tiger is the pioneer of wildlife conservation efforts in India.
Project Elephant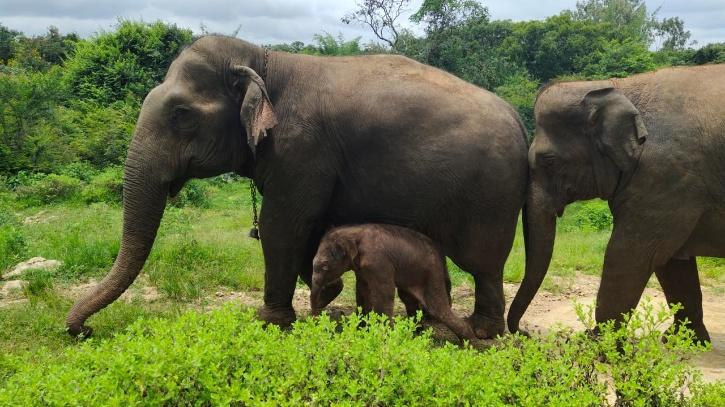 Launched in 1992, Project Elephant aims at conserving elephants, their habitats and their migratory routes in a systematic and scientific manner. Presently their are over 27000 elephants in India spread out in 13 states and 88 migratory routes have been identified. But unfortunately only 65 % of routes are secured. Under this project, the 'Haathi Mere Saathi Yojna' was started by the Ministry of Environment, Forest and Climate Change in partnership with the wildlife trust of India. Elephants are an important part of Indian culture and heritage right from the days of Buddha. Thus protection and conservation of elephants is commensurate with the protection of our culture. The primary aim of project elephants is to protect them from poachers and unnatural death.
Crocodile Conservation Project
Maggar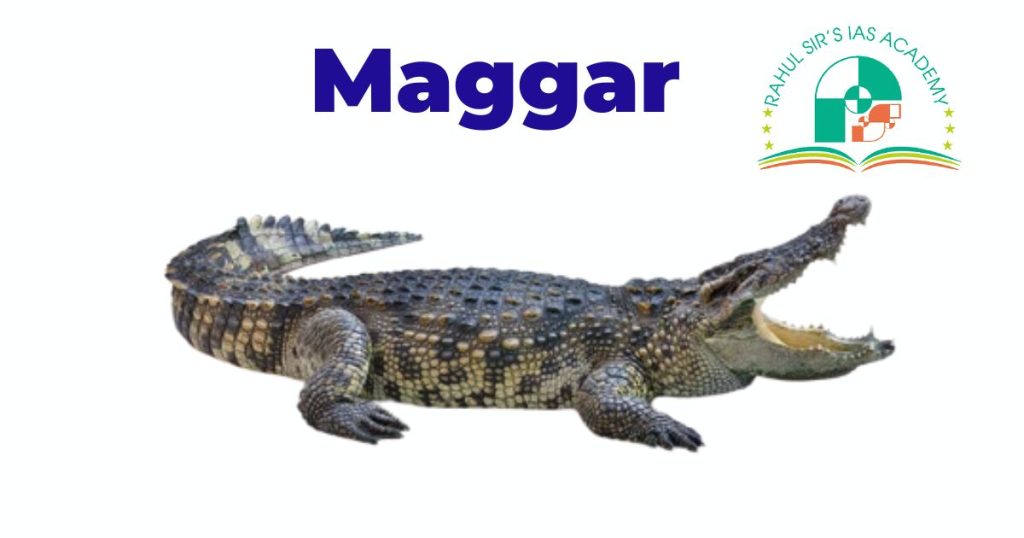 The crocodile project was started in 1975 in Odisha in cooperation with the UNDP in order to bring them back from the brink of extinction. Initially the Gharial and Saltwater crocodile conservation program was first implemented in Odisha in early 1975 and later on the Mugger conservation program was also started. Since then the project has come a long way to become one of the most successful conservation initiatives in the world. The Crocodile Conservation Project primarily focuses on the gharial, saltwater crocodile, and mugger.
Ghariyal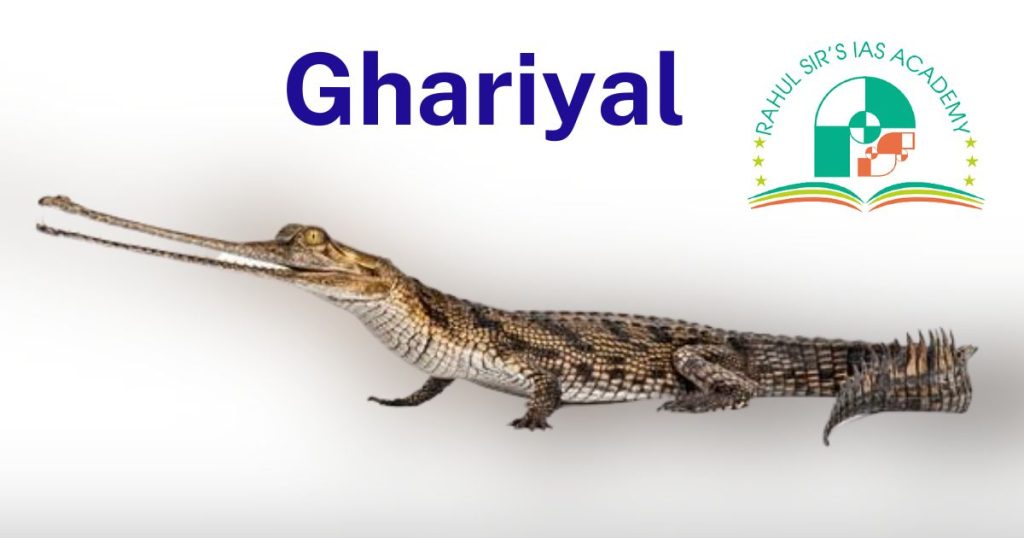 All the three were on the brink of extinction. The estimated number of saltwater crocodiles in India increased from 96 in 1976 to 1,640 in 2012 as a result of this initiative. In order to achieve the stated objectives, three separate research units for the Gharial, Salt Water Crocodile, and Mugger were established in Tikarpara, Dangmal, and Ramatirtha, respectively. Captive breeding plans for all three species were pursued at the Nandankanan Biological Park. A crocodile census was conducted in January 2020 in Odisha's Bhitarkanika National Park and its surrounding areas in the Kendrapara district. Here around 1,757 crocodiles were discovered.
UNDP Sea Turtle Project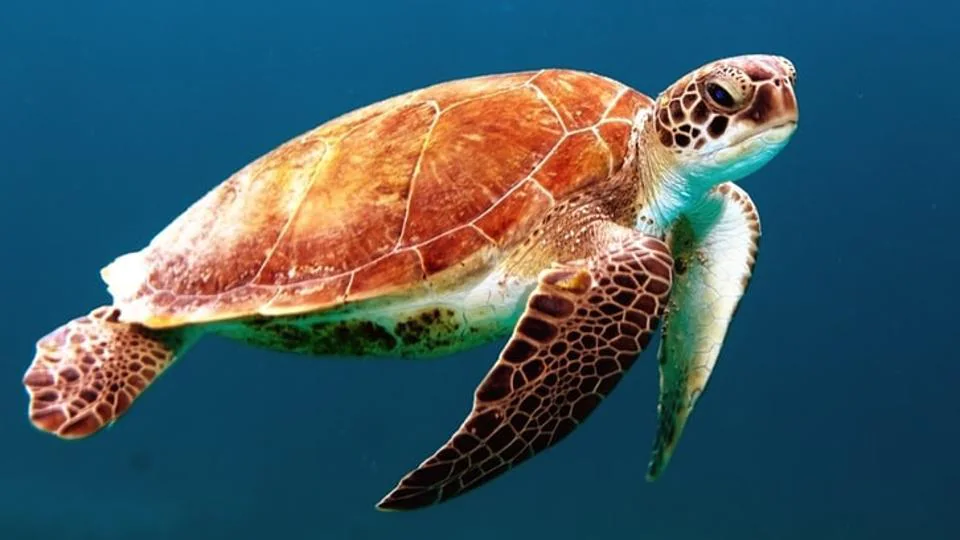 The UNDP Sea Turtle Project was initiated by Wildlife Institute of India, Dehradun in November 1999 with a primary objective to conserve the Olive Ridley Turtles mostly found in the state of Odisha. The project covers 10 coastal states of India. This project has various components such as – a) extensive surveys along the coast, b) reviews of legislation and community based conservation, c) education and awareness, d) GIS studies of key nesting areas, e) TED demonstrations and e) implementation and training for wildlife and fisheries managers and field biologists.
The project aims at safeguarding the turtle mortality rate and boosting tourism in sea turtle areas.
Rhinoceros project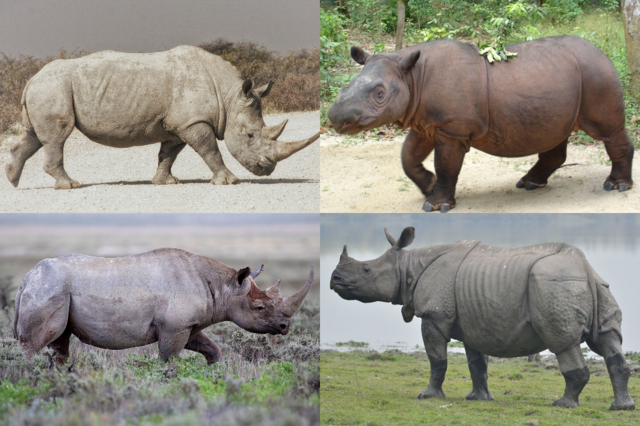 Rhinoceros is a magnificent animal with an armour-like body weighing up to 2.5 tonnes. The herbivore consumes 200 to 300 Kg of food everyday. They are mostly found in the riverine forests and floodplains of Terai regions of India and Nepal. Launched in 2005, the Indian Rhino Vision 2020 aims at increasing the Rhino population by 3000. The Kaziranga National Park in India and Chitwan National Park in Nepal are two important hubs of the Indian Rhino.
The aim was to be achieved by trans locating Rhinos from Kaziranga National Park and Pobitora Wildlife Sanctuary into some target Protected Areas (PAs) i.e. Manas National Park, Laokhowa Wildlife Sanctuary, Bura Chapori Wildlife Sanctuary, Dibru-Saikhowa National Park and possibly Orange National Park. The IRV 2020 was implemented by the Department of Environment and Forests of the government of Assam by collaborating with various agencies like – The Bodo Autonomous Council, WWF AREAS (Asian Rhino and Elephants Action Strategy) Program, The International Rhino Foundation, Save the Rhino Campaign of zoological institutions worldwide and Local NGOs.
Project Snow Leopard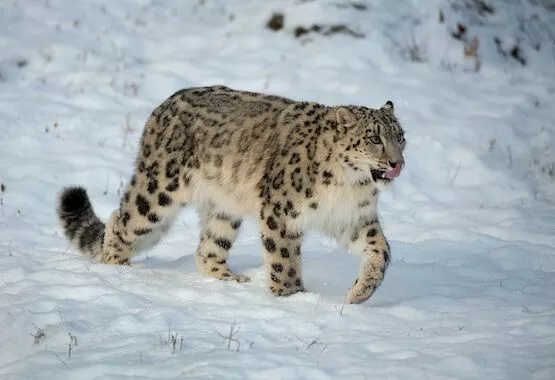 Also known as 'ghost of the mountains', Snow Leopard is one of the 5 big cats found in India, the other ones being – Royal Bengal Tiger, Asiatic Lion, Indian Leopard and Clouded Leopard. It is mainly found in the trans Himalayan region. Due to its brilliant camouflage and elusive nature it is very difficult to trace in the wild. Over the years due to habitat destruction they have come very close to human settlements and have started preying on livestock. This has led to human animal conflict resulting in their killings. Project Snow Leopard was launched in 2009 by the ministry of Environment and Forests to save Snow Leopards from a complete extinction.
Snow leopards are found on high altitudes i.e. above 2700 m. They are considered as umbrella species as tigers under Project Tiger. This implies that their protection would include protection of other species and the habitat that they are a part of. In order to encourage their conservation, International Snow Leopard Day is celebrated on 23rd October each year. The Government also launched the 'First National Protocol on Snow Leopard Population Assessment' in the year 2019, which encompasses the use of technology such as camera traps and scientific surveys. More than 12 snow leopard countries including India, Pakistan, Nepal, Russia, China, Bhutan, Afghanistan, Tajikistan, Uzbekistan, Kazakhstan, Kyrgyzstan, and Mongolia are a part of an initiative called Global Snow Leopard and Ecosystem Protection.
Project Hangul
Hangul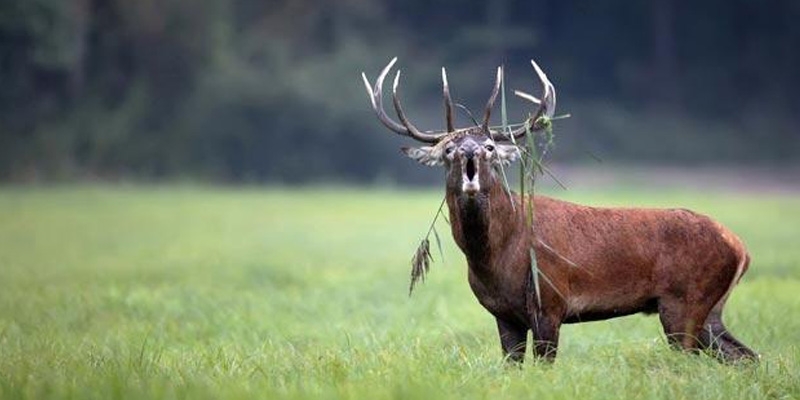 Initiated in the 1970s, by the Jammu and Kashmir Government in collaboration with the International Union for Conservation of Nature (IUCN) and World Wildlife Fund (WWF) to protect the Kashmir Red Stag and its habitat. This project was later on recognized as Project Hangul. Hangul is a subspecies of the Central Asian Red Deer, which is mostly found in the mountainous region of Kashmir Valley and some parts of Himachal Pradesh. This project aims to create an enclosure for the artificial breeding of the species because by the 1970s the Hangul population had dwindled from 5000 to 150. Thus this is also a notable aspect of wildlife conservation in India.
Gir Lion Project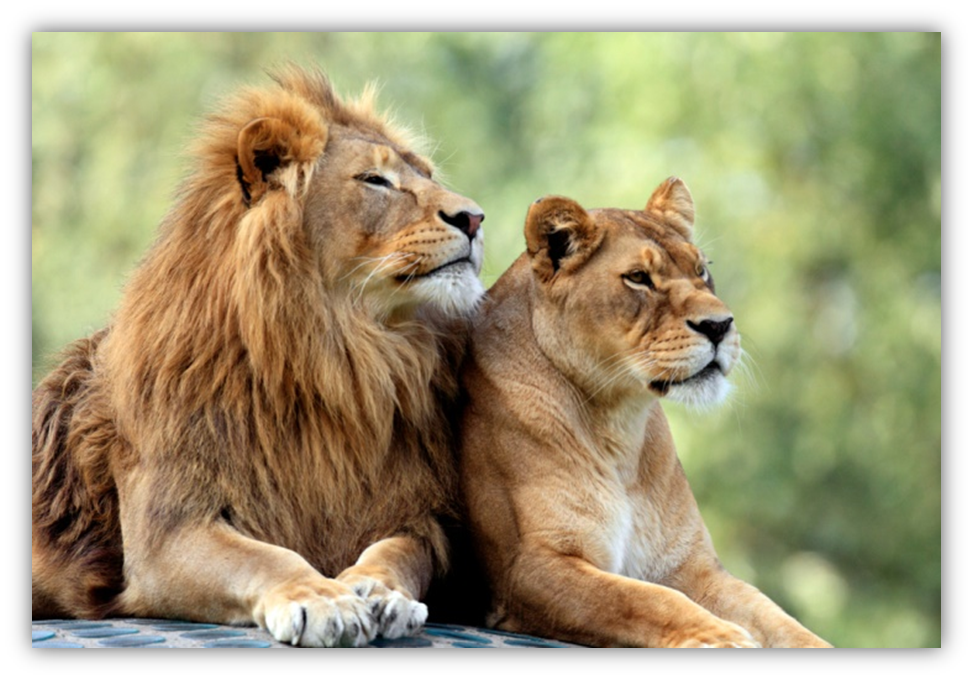 Also known as the Asiatic Lion Reintroduction project, it has a rather checkered history since British rule in India. In 1990 The Wildlife Institute of India (WII) suggested the creation of a second wild population in the Kuno National Park in Madhya Pradesh, in order to protect the primary population of the Asiatic Lion species in the Gir National Park. For this, several assessments were made regarding viable habitats based on ranging and availability of prey. But the status till 2021 is that no Lions are transferred by the Gujarat government despite Supreme Court order to do so. Thus, the project for all practical purposes is on hold.
[Also Read: Types of soil in India]
Glimpses of Indian wildlife – Fauna (Wildlife conservation efforts in India)
With large regional variations in physiography, climate and edaphic types, Indian forests offer a wide range of habitat types which are responsible for a large variety of wildlife in India. There are about 76,000 species of animals in India which is about 82 percent of the known living species of the world. The vast, varied and fascinating ecological and geographical situations of India sustained a tremendous amount of diverse life forms. Out of a known world total of 1.5 million species of animals, about 75000 animal species are in India.
Enumeration of wild animals in India –
Elephant
There are about 6000 elephants in the forests of Assam and West Bengal, about 2,000 in Central India and nearly 6,000 in three southern states: of Karnataka, Kerala and Tamil Nadu.
Rhinoceros
The one-horned rhinoceros, India's second largest mammal, was once found throughout the Indo-Gangetic Plain as far west as Rajasthan. The number of this mammal has drastically decreased and now there are less than 1,500 rhinoceros in India, confined to the restricted locations in Assam and West Bengal. They survive under strict protection in the Kaziranga and Manas sanctuaries of Assam and the Jaldapara sanctuary of West Bengal.
Bovines
The wild buffalo is found in Assam and in Bastar district of Madhya Pradesh. The gaur or the Indian bison is one of the largest existing bovine and is found in the forests of Central India.
Cat Family
The arboreal clouded leopard is found in northern Assam while the black Panther is a widely distributed predator. Desert and jungle cats live in the north western parts of the country. Lun lives up to 3010 m. in Ladakh. Others are Bengal tiger, Asiatic lion, Indian leopard, snow leopard, caracal, Eurasian lynx.
Bears
Brown, Black and Sloth Bear are found at high altitudes in the north-western and central Himalayas.
Yak and Sheep
Yak, the ox of snow, is largely found in Ladakh and is tamed to be used as a drought animal. Several species of wild sheep and wild goats are also found in India. The Shapu or urial, Bhoral the blue sheep and Nayan, a huge sheep with curved horns are the main types of sheep. Serow and goral are the goat antelopes of the Himalayas.
Deer
Stag or Barasingha, is found in Assam and Madhya Pradesh. The Muntjac or barking deer are found extensively in the lower wooded slopes of the Himalayas and in the forests of southern India. The Kastura or the musk deer, much sought after for its musk pad, live in the birch woods in the higher forests of the Himalayas. Thamin is a pretty deer found in Manipur. Others are Chausinga antelope, the Blackbuck, Chinkara Gazelle, Chital, Sambar (Deer), Sangai, Nilgai, Tibetan Antelope, Goa (Antelope), Kashmir Stag, Musk Deer and Indian Hog Deer.
Small Mammals
Small mammals include Indian crested porcupine, Indian boar, pygmy hog, Nilgiri marten, palm civet, red panda, binturong, and hog badger.
Reptiles and Amphibians
India also abounds to large variety of reptiles; although many of them are now endangered species. There are more than 200 species or subspecies of snakes, the best known being the Cobra, Krait and Russel. The Blunt Nosed or Marsh Crocodile (the Magar or Mugger), saltwater crocodile and the l nosed gharial are important large sized reptiles. The big Estuarine Crocodile is found from the Ganges to the Mahanadi. Also Sri Lankan Green Vine Snake, Indian rock python, Burmese python, reticulated python, and Indian golden gecko. Notable amphibians include the purple frog, Indian tree frog and Himalayan newt.
Birds
There is a plethora of bird species some important ones are : Indian peacock, great Indian hornbill, great Indian bustard, ruddy shelduck, Himalayan monal, Himalayan quail, painted stork, greater and lesser flamingo, and Eurasian spoonbill.
Plans and Agencies – Wildlife conservation efforts in India
The 'Central Directorate of Wildlife Preservation' and the 'Wildlife Institute of India', Dehradun are the nodal agencies initiating and monitoring the programs and projects concerning wild life in India.
The National Wildlife Action Plan was launched in 1983 which provides the framework of strategy as well as program for wild life conservation.
National Parks for wildlife conservation efforts in India
To really talk about diversity, India is one of the 17 mega diversities in the world and is home to 7.6% of all mammals, 12.6% of birds, 6.2% of reptiles, and 6.0% of flowering plant species. The country also has some of the most biodiversity regions on the planet and it comprises four of 35 biodiversity hotspots of the world like the Western Ghats, the Eastern Himalayas, Indo-Burma and Nicobar Islands. So far, the country's wildlife is preserved in 120+ national parks, 515 wildlife sanctuaries, 26 wetlands, and 18 Bio-Reserves, out of which 10 are part of the World Network of Biosphere Reserves. Evidently, this large bio diverse land needs protection, and arguably conservation is a mandatory measure.
Andaman and Nicobar Islands
Campbell Bay national park.
Galathea national park
Mahatma Gandhi marine national park
Middle button island national park
Mount Harriet national park
North button island national park
Rani Jhansi marine national park
Saddle peak national park
South button island national park
Andhra pradesh
Kasu Brahmananda Reddy national park
Mahavir Harina Vasanthali national park
Sri Venkateswara national park
Arunachal Pradesh
Mouling national park
Namdapha national park
Assam
Dibru-Saikhowa national park
Kazranga national park
Manas national park
Nameri national park
Orang national park
Bihar
Chhattisgarh
Indravati national park
Kanger Ghati national park
Sanjay national park
Goa
Gujarat
Banasda national park
Gir national park
Marine ( Gulf of Kachchh) national park
Blackbuck national park
Haryana
Himachal Pradesh
Greet himalayan national park
Pin valley national park
Jammu And Kashmir
City forest ( Salim Ali) national park
Dachigam national park
Hemis national park
Kishtwar national park
Jharkhand
Karnataka
Anshi national park
Bandipur national park
Bannerghatta national park
Kudremukh national park
Nagarahole national park
Kerala (Wildlife conservation efforts in India)
Eravikulam national park
Periyar national park
Silent valley national park
Madhya Pradesh (Wildlife conservation efforts in India)
Bandhavgarh national park
Fossil national park
Kanha national park
Madhav national park
Punna national park
Pench ( Priyadarshani) national park
Sanjay national park
Satpura national park
Van vihar national park
Manipur (Wildlife conservation efforts in India)
Keibul-Lamjao national park
Maharashtra (Wildlife conservation efforts in India)
Gugamal national park
Navegaon national park
Pench national park
Sanjay gandhi ( Borivilli) national park
Tadoba national park
Meghalaya (Wildlife conservation efforts in India)
Balphakram national park
Nokrek Ridge national park
Mizoram (Wildlife conservation efforts in India)
Nagaland (Wildlife conservation efforts in India)
Orissa
Bhitarkanika national park
Simlipal national park
Rajasthan (Wildlife conservation efforts in India)
Desert national park
Keoladeo Ghana national park
Ranthambore national park
Sarika national park
Sikkim (Wildlife conservation efforts in India)
Khangchendzonga national park
Tamil Nadu (Wildlife conservation efforts in India)
Guindy national park
Gulf of Mannar national park
Indira Gandhi ( Annamalai) national park
Mudumalai national park
Mukurthi national park
Uttaranchal (Wildlife conservation efforts in India)
Corbett national park
Gangotri national park
Govind national park
Nanda devi national park
Rajaji national park
Valley of Flowers national park
Uttar Pradesh (Wildlife conservation efforts in India)
West Bengal (Wildlife conservation efforts in India)
Buxa national park
Gorumara national park
Neora valley national park
Singhlila national park
Sundarbans national park
Wildlife conservation efforts in India – Flora
The flora wildlife conservation efforts in India were done through various programs, policies, institutions and legislation. The key means in this regard are National Forest Policy, Botanical Survey Of India, Social Forestry etc.
Flora refers to plants of a particular region or period listed by species and considered as a group .
Vegetation means the assemblage of plant species living in association with each other in a given environmental frame (ecology). Though the Indian flora, broadly speaking, belong to 'tropical monsoonal' category but due to complex physiographic, climatic and pedological conditions , it is divided into 174 natural orders and over 30,000 plant species ranging from thorny bushes to evergreen forests.
Most of India's Himalayan and peninsular area are covered with indigenous or endemic flora while Ganga plain and Thar desert contain plant species which are exotic.
Nearly 40% of the Indian plant species are exotic and these have mostly come from the Sino-Tibetan area.
Forest area and Forest cover (Wild Life Conservation In India)
It must be noted that the forest area and the actual forest cover are not the same.
The forest area is the area notified and recorded as forest land irrespective of the existence of trees, while the actual forest cover is the area actually occupied by forest.
The former is based on the records of the state revenue department, while the later is based on aerial photographs and satellite images.
In 1999 the total forest area was 23.8% while the actual forest cover, the reserved and protected forest shared 54.43% and 29.18% respectively
Both forest area and forest cover vary from state to state. On the basis of the percentage of the actual forest cover the states have been grouped into 4 regions.
The region of high concentration – The region includes the states where percentage cover of the forest is more than 40. All the eastern states except Assam fall in this category, Mizoram has the highest percentage of actual forest cover in the country ( 86-97%) followed by Nagaland and Arunachal Pradesh . In the union territory of Andaman and Nicobar islands, forest occupied more than 92% of the geographical area.
2. The region of moderate concentration – It includes Madhya Pradesh (29.72%), Odisha(30.17%), Goa (33.79%), Kerala (26.56%), Assam (30.17%) and Himachal Pradesh ( 23.49%). (Wildlife Conservation In India)
3. The region of low concentration – It includes Maharashtra, Karnataka , Andhra Pradesh, Tamil Nadu, Uttar Pradesh and Bihar.
4. The region of very low concentration – The north-western part of India falls in this category, which includes west Bengal also ( 9.42%).
Classification of Indian forests (Wildlife conservation efforts in India)
Based on administrative consideration Indian forests were classified under the following three categories.
Reserved Forests : Under the direct supervision of the Govt., where no public entry was allowed for collecting timber and grazing of cattle. It constitutes 53% of the total forest area in the country.
2. Protected forest : Here local people were allowed to collect timber and graze their cattle. These occupy about 29% of the total forest area.
3. Unclassified Forests : Here, there are no restrictions on the cutting of trees, and cattle grazing. These occupy about 18% of the country's forest.
Indian forests provide both hardwood ( from tropical trees) and soft woods contributes over 70% of total woods that goes to industrial uses.
Some Facts – Wildlife conservation In India
The tree of Deodar grows in the north western Himalayas from Kashmir to Garhwal between the height of 1500 m and 2500 m. Jammu & Kashmir and Himachal Pradesh are the chief suppliers of this conifer tree of great commercial value.
Chir occurs in the Himalayas between the elevation of 900 m to 1800 m, while Blue pine grows along the entire length of the Himalayas between the elevation of 1800 m and 3600 m.
India has world monopoly in lac production and about 60% of it comes from Chhotanagpur and its adjoining areas, i.e. Jharkhand.
Teak , a highly prized timber tree, spreads over an area of 8.9 million ha., 50% of which is found in erstwhile M.P. alone.
Of the total production of bamboo, Assam provides the largest contribution (28%) followed by Madhya Pradesh (19%) and Karnataka.
Bulk of the Tendu leaves ( Utilized in Biri making) comes from Madhya Pradesh (35%) , followed by Orissa (25%) and Maharashtra (20%).
Social Forestry and AgroForestry
Social forestry is one of the key ingredients of the wildlife conservation efforts in India. It involves people's active participation and cooperation in increasing forest cover; utilizing barren and waste lands in tree plantation; providing fuel; fodder and domestic wood to rural folk and improving the environmental conditions in rural areas. The social forestry program was formally launched in 1978 and became part of the Sixth plan in 1980.
Agro-forestry is an essential part of social forestry in which an individual farmer undertakes tree farming and grows fodder plants, grasses and legumes on its own land. Here forest is considered as a crop.
Other Important Facts Regarding Forest Resources (Wildlife conservation efforts in India)
From the point of view of maintaining ecological balance, the National Forest Policy of 1952 recommended that the country should aim at a coverage of one-third (33%) of the total land area under forests (60% in mountainous area and 25% in the plains).
Contribution of forest in the national economy of India is only 2%
93% of total forests of India are tropical forests in which 80% belong to the monsoonal category (Deciduous) and 12% to evergreen forests and remaining 1% to other types.
Temperate forests constitute only 7% of India's total forests of which 4% are broad-leaved forest and 3% are coniferous forests. In this way 97% of total forests of the country are broad-leaved and only 3% of the total forests are coniferous forests.
India stands seventh in the world in terms of total geographical area but second in terms of cultivated land. About 46.6% of the geographical area of the country is currently under cultivation.
Punjab and Haryana have 82.20% of their land area as net sown area (highest) while Arunachal Pradesh has only 3.2% area as net sown area(lowest).
Pasture land occupies 3.63 per cent of total area of the country while 4.56% area is classified as culturable wastes which can be brought under cultivation with efforts.
Rajasthan has the largest area under culturable waste land in the country.
Proportion of pasture land to the total geographical area is highest in the state of Himachal Pradesh.
The highest percentage of culturable wasteland lies in Meghalaya followed by Goa, Rajasthan and Gujarat.
Conclusion
Overall it can be said that wildlife conservation efforts in India have achieved reasonable success. The Constitution of India has a specific article in the Directive Principles of State Policy for the conservation of wildlife. Being a signatory to many international conventions, India embarked upon these efforts decades ago. Many areas have been reserved and many national parks have been created. But still much more needs to be done. Financial constraints do come in way while planning something extraordinary. Still many more species are to be taken care of. Wildlife conservation is as important as economic development as it is an integral part of our overall ecology necessary for the sustenance of life itself.
FAQs On Wildlife conservation efforts in India
What are the efforts of wildlife conservation in India?
The efforts done regarding wildlife conservation are in tune with the provisions of the Constitution of India. India being a signatory to many international conventions has initiated many projects for Tigers, Elephants, Rhinoceros, Sea Turtles etc.
How many wildlife conservation projects are there in India?
Apart from some specific projects, many other initiatives have been taken for the past 6 decades. India has four of 35 biodiversity hotspots of the world like the Western Ghats, the Eastern Himalayas, Indo-Burma and Nicobar Islands. So far, the country's wildlife is preserved in 120+ national parks, 515 wildlife sanctuaries, 26 wetlands, and 18 Bio-Reserves, out of which 10 are part of the World Network of Biosphere Reserves. Evidently, this large bio diverse land needs protection, and arguably conservation is a mandatory measure.
See Also