Best UPSC Classes In Nagpur
Searching for best UPSC Classes in Nagpur??
The buck stops here. Rahul Sir's IAS Academy is the best among all the UPSC Classes in Nagpur because it is driven by the philosophy that "the first and most important step toward success is the feeling that we can succeed." The founder Mr. Rahul Tajnekar who is BE (Mechanical) from Delhi College Of Engineering, (Now called Delhi Technical University) has a varied and vast experience in Industry, Finance and Teaching. He has been training Civil Services aspirants for the past 15 years. Before founding the academy, he was heading ADCC IAS Academy, which is a Meghe Group Company. A career in Civil Services has been the most sought-after career in India since Independence. Hence there is a need for an efficient training system which will provide some hand-holding and knowledge to the students. All these make Rahul Sir's IAS Academy the best UPSC Classes in Nagpur among other classes. People often ask which is the best IAS Coaching in Nagpur? The answer to this is Rahul Sir's IAS Academy.
Do read our meticulously written blogs and watch our videos that will help you in your UPSC journey. Subscribe our You Tube channel – 'Ask Rahul Sir'. These blogs are written with 2 main intentions and they are –
1. To create an awareness about the challenges that an UPSC aspirant faces along with their solutions,
2. Covering of syllabus topics.
The topic wise blogs are written in such a manner that they cover the needs of this exam. For any subject or topic the you don't need to be a scholar. What you need is an awareness of all the topics. Thus these blogs cater this specific requirement in order to address Prelims as well as Mains questions.
UPSC IAS / IPS / IRS
Best UPSC Classes In Nagpur With 15+ Year Of Experience
Why Choose Rahul Sir's IAS Academy?
Discover the Best UPSC Classes in Nagpur at Rahul Sir's IAS Academy. We are proud to be recognized as the Best UPSC Coaching in Nagpur, offering unparalleled IAS Coaching in Nagpur for aspirants like you. Our mission is to empower and guide you on your journey towards success in the prestigious UPSC examinations.
At Rahul Sir's IAS Academy, we provide top-notch IAS Classes in Nagpur, delivering comprehensive and result-oriented UPSC preparation. Our experienced faculty, led by Rahul Sir, a seasoned UPSC expert, is dedicated to nurturing your talents and helping you achieve your dream of becoming a civil servant.
Best UPSC Classes In Nagpur
When it comes to choosing the best UPSC Classes in Nagpur, Rahul Sir's IAS Academy stands as the undisputed leader. Offering the top UPSC coaching in Nagpur, this academy is your gateway to success in the Civil Services Examination. Let's explore why you should consider enrolling in Rahul Sir's IAS Academy for the best IAS classes in Nagpur.
Proven Track Record:
Rahul Sir's IAS Academy is synonymous with success, making it the best UPSC coaching in Nagpur. The academy has consistently produced successful candidates who have achieved remarkable results in the Civil Services Examination. Its track record speaks volumes about the quality of education and guidance it offers.
Experienced Faculty:
At the core of this top UPSC coaching in Nagpur is a team of highly experienced and knowledgeable faculty members. These experts have a deep understanding of the IAS examination pattern, making the IAS classes in Nagpur highly effective. Their expertise ensures that students receive top-notch guidance and support in every subject.
Personalized Attention:
What sets Rahul Sir's IAS Academy apart is its commitment to providing personalized attention to each student, making it the best IAS coaching in Nagpur. Unlike crowded classrooms in other institutes, this academy maintains a manageable student-to-faculty ratio. This approach allows instructors to address individual concerns and provide tailored guidance, enhancing the learning experience.
Comprehensive Study Materials:
The academy offers comprehensive and up-to-date study materials, a hallmark of the best UPSC coaching in Nagpur. These meticulously designed materials cover the entire IAS examination syllabus, ensuring that students can grasp complex concepts and prepare effectively. Regular updates keep the content aligned with the evolving demands of the examination.
Mock Tests and Practice Sessions:
Success in the IAS examination requires consistent practice and self-assessment. Rahul Sir's IAS Academy, as the best IAS coaching in Nagpur, provides a robust system of mock tests, practice sessions, and performance evaluations. These tools help students gauge their progress, become familiar with the examination pattern, and significantly improve their chances of success.
Supportive Learning Environment:
This top UPSC coaching in Nagpur fosters a supportive learning environment, emphasizing healthy competition and collaborative learning among students. Here, students are not just classmates but part of a close-knit community that motivates and uplifts each other throughout their IAS journey.
Holistic Approach:
Rahul Sir's IAS Academy goes beyond academics, offering personality development programs, interview preparation, and guidance for the essay paper, making it the best IAS coaching in Nagpur. This holistic approach ensures that candidates are well-rounded and fully prepared for the challenges of the interview stage.
Top UPSC Classes In Nagpur
Any coaching institute is meaningless without appropriate study material. Besides good mentoring we provide well researched, relevant reference study material. We offer extensively researched good quality study materials, catering to the changing syllabus and UPSC exam pattern, to our students. The material is prepared personally by Rahul Sir himself to meet the demands of Civil Services Examination. There is no other IAS class in Nagpur which provides for its own study material. Blogs on various topics of the syllabus and current affairs are also available on our website. Because of this Rahul Sir's IAS Academy is the top IAS coaching institute among all the UPSC Classes in Nagpur. The uniqueness of study material and test series provides for best UPSC study material in Nagpur and also the best UPSC test series in Nagpur.
Classroom Teaching | UPSC Classes In Nagpur
In our class room teaching due care is taken to keep the students motivated and focused. Everyday a 15 to 20 minutes answer writing session is held. Students are given questions from the previous day's lecture. Apart from teaching the set syllabus, teachers encourage questioning and taking up individual queries, makes the class interactive and participative. Every class has limited strength to ensure effective teaching and learning. To maintain the quality of classroom teaching, regular feed backs are taken from the students and suggestions are encouraged. This Feature makes this academy the top UPSC classes in Nagpur.
Seminars | UPSC Classes In Nagpur
We hold regular seminars in order to ensure that students remain on the right track. It is a common observation that despite giving a best effort and obtaining guidance from coaching institutes, students do not qualify the exam. This happens because the student only prepares his course, but fails to prepare himself. This exam requires one to prepare not only his subjects and course but also himself. This requires a practical atonement of one's personality to the demands and requirements of this exam. The seminars address these areas and focus on enabling the participants to develop abilities to face the problems and come up with solutions rather than run away from them. The students, through the seminars, are taught the Art of Success—the art of managing self , time management, energy management, mind management and human resources management. Civil Services Examination, at every stage, tests the administrative suitability of a candidate. An attitudinal change and personality development is the basic motto of the seminars. And often, the result is – a paradigmatic shift in the way the participants think about virtually everything. The regular conducting of seminars answer the question that "Which is top UPSC Coaching in Nagpur?"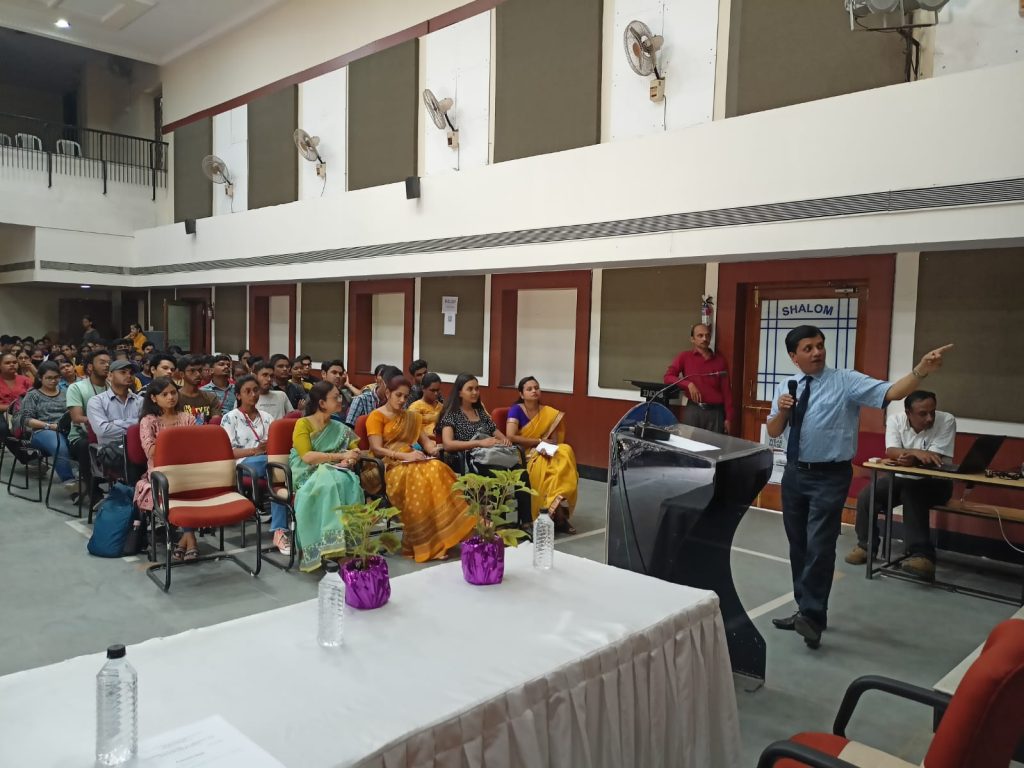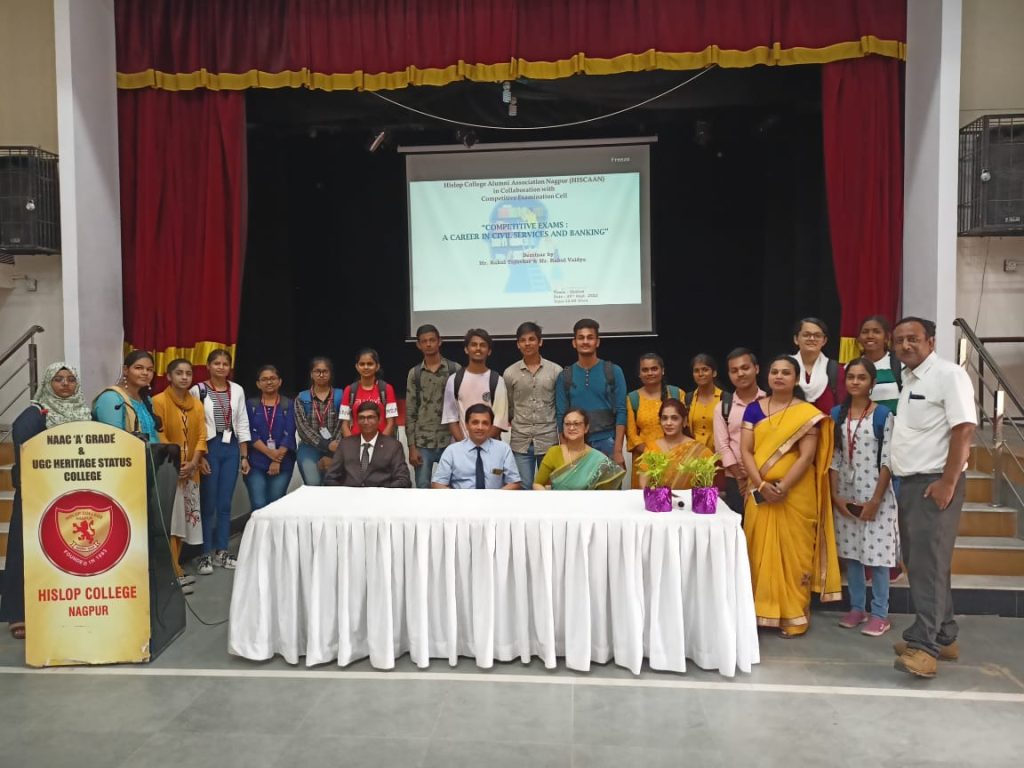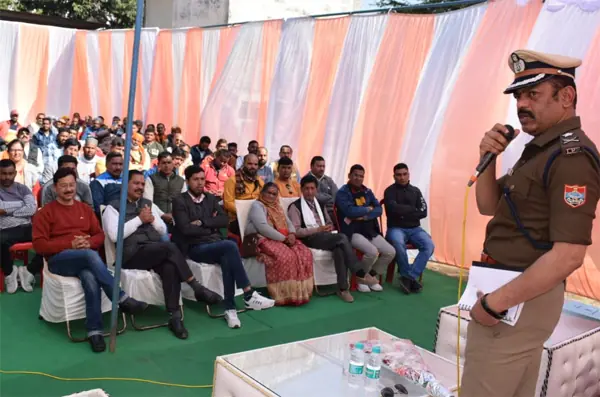 Rahul Sir's IAS Academy prepares the students to crack the examination along with becoming a good administrator. For this the Academy arranges guest lectures by senior bureaucrats, successful students, eminent scholars and behavioural experts. Such exercises help the students acquire alternative perspectives and possibilities.
This seminar is by Nilesh Bharne (IPS) who is presently working with Uttarakhand Government as Inspector General Of Police.
Read everything that you want to know about Sociology Optional. This is an easy to do and a very scoring optional subject. More over its paper 2 has a lot of overlapping with General studies topics. Read More …..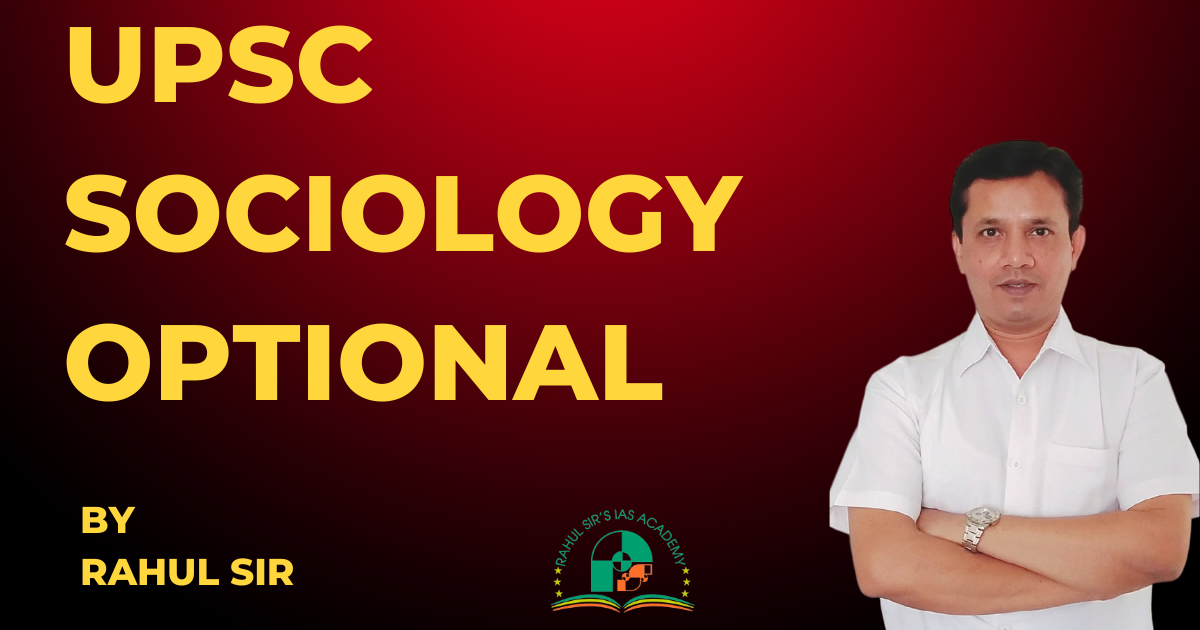 Testimonials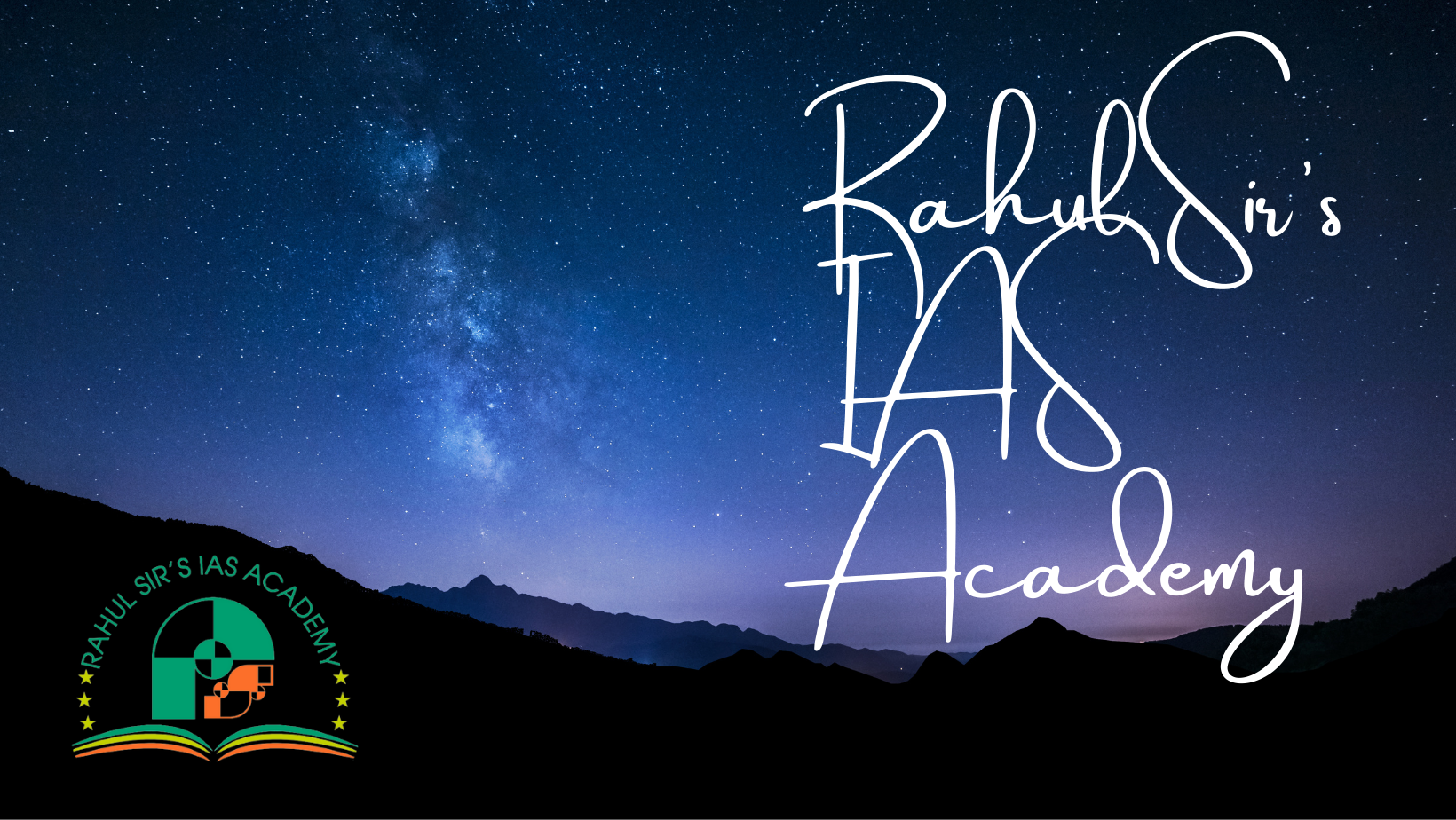 "Exceptional UPSC coaching and mentorship transformed my approach to exams. The guidance provided by Rahul Sir was invaluable, ensuring a comprehensive understanding. Grateful for the support on this challenging journey."
"UPSC classes in Nagpur exceeded expectations. The structured curriculum and rigorous answer writing practice honed my skills. Grateful for the dedicated guidance that made a significant impact on my preparation."
"IAS coaching in Nagpur surpassed expectations with meticulous MCQ tests and targeted answer writing practice. The comprehensive approach elevated my preparation, ensuring confidence and success. Highly recommended!"
"IAS classes in Nagpur led by Rahul Sir and experienced faculties were instrumental in my success. Their guidance was unparalleled, shaping my understanding and approach. Grateful for the transformative journey!"
"UPSC preparation with Sociology Optional and GS test series was a game-changer. Comprehensive content and focused test series honed my skills, boosting confidence for the exams. Highly recommended!"
"This UPSC coaching classes in Nagpur provided excellent guidance. Daily answer writing and MCQ practice enhanced my skills. The structured approach boosted my confidence for the exams. Highly beneficial experience!"